We provide child care for children ages 18 months through 12 years. Under the care of nurturing, knowledgeable teachers, we provide children with a variety of developmentally appropriate first hand experiences. Children enjoy use of up-to-date classrooms, a well-equipped gym, and an outdoor playground. Breakfast, lunch, and snack are provided. We know that the workday doesn't always begin or end with the school day, and we are proud to support busy families. 
Toddler Program - 18 to 36 Months
Here at the Children's Center, our toddler teaching staff not only ensures the children's safety and comfort but also fosters each toddler's physical, social, emotional and intellectual development. Teachers with a strong knowledge of child development stay in tune with the rapidly changing needs of each child as he or she grows. Finger plays, storytelling, listening to music, rhymes and the best of early children's literature all greatly enhance the development of language and future literacy skills.
Both indoor and outdoor play will provide opportunities for children to develop their fine and gross motor skills all year round.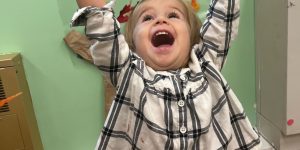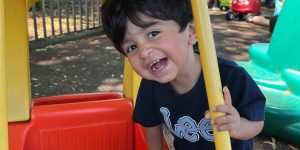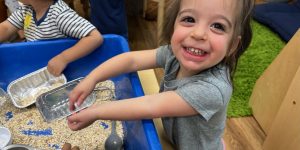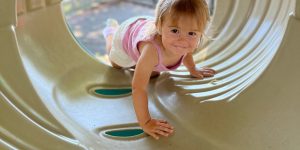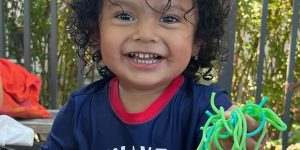 Preschool Program - 3 to 4 Year Olds
Our full day year round program for the 3 to 4 year old child provides' a traditional nursery school setting with extended hours of care. Children, under the guidance of credentialed early childhood teachers, are actively engaged in both small and-large groups, as well as independently in a variety of learning centers. Developmentally appropriate materials and equipment are available for children to explore and manipulate as they test out their ideas through creative play opportunities.
The preschool program provides children with positive and exciting experiences with vocabulary building, story telling and listening skills. Through literature, children can travel to numerous captivating places all while exercising their imaginations. An outdoor playground and indoor gym enhance daily active and imaginative play opportunities.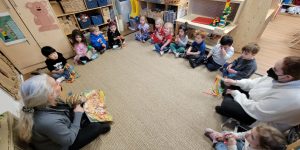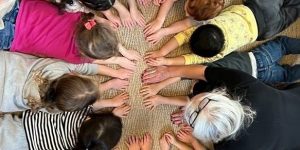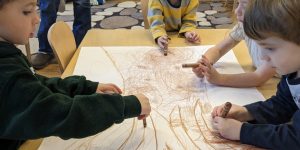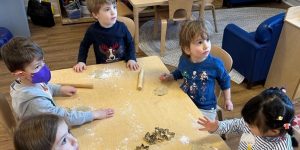 Universal Pre-K (UPK) Program
UPK is a New York State Early Childhood Initiative for 4 year olds. It provides them with social and learning opportunities prior to Kindergarten. The curriculum at the Center's UPK programs are compatible with NYS Next Generation Pre-K Learning Standards. This program is gives children age-appropriate social and educational experiences to develop their social, language, cognitive, and motor development skills.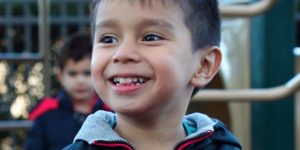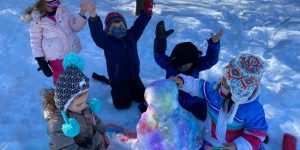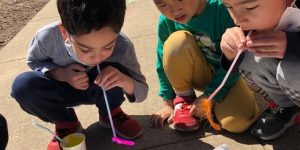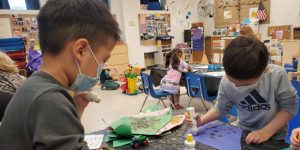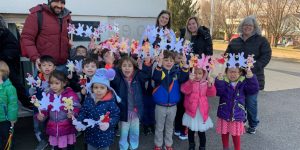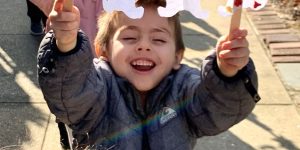 Step Up: Transitional Kindergarten Program
Our Step Up: Transitional Kindergarten class provides extra support to ensure that children are Kindergarten ready. This program is designed to create a bridge between Preschool and Kindergarten. The carefully cultivated program provides each child a specific learning path, with special attention to their individual learning needs. Within this classroom the educators follow particular curriculums for math, and literacy however, there is an emergent piece that takes place as well. This program gives children the ability to work on developing and enhancing fundamental Kindergarten readiness skills. The class is open to children of Kindergarten age. Transitional Kindergarten provides: Literacy exposure which entails sight word learning, letter recognition and formation, and shared readings. Mathematics focusing on counting, number recognition and writing, along with shapes and colors. Science, a study that follows a year long plan to study trees and the nature around us. Social Studies focuses on our community, who we are a class and individuals, along with the celebration of all Holidays.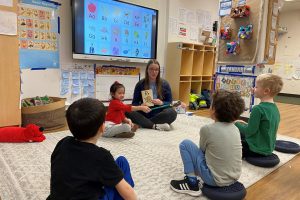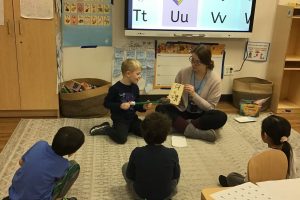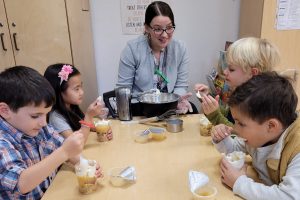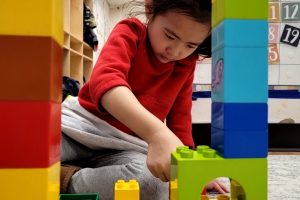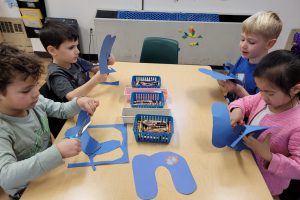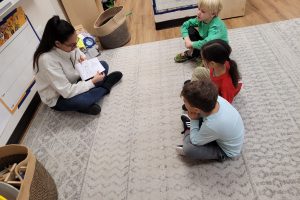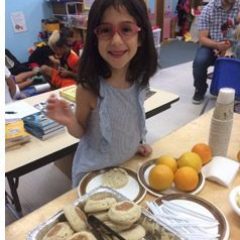 Breakfast program is available only for children enrolled one of our afterschool programs. This program is for children in UPK to 5th grade. Our Breakfast Program opens up at 7:15 am. We are a stop on the school bus for your child's local district school. 
Our Breakfast Program strives to start your child's day off on the right foot. We provide a nutritious breakfast, engage the children in fun activities and escort them to their bus to head to their school. You can feel at ease on your way to work knowing that your child is in good hands.
Our afterschool child care programs provide children with a well rounded, stimulating experience. Professional, caring staff offers a balance of structured and non-structured activities that meet children's needs and abilities.
KIDSPORT AFTERSCHOOL PROGRAM – – for Children in Grades: Pre-K through 5
Our inter-aged classrooms have quiet areas for reading and relaxing, and active play areas, including a variety of ongoing activities such as art, music, dramatic play, block building, board games and computer. Our enrichment teachers provide programs in Art, Music, Yoga, Theater, and more! Children also enjoy playing in our outdoor playground or in our gym. Our teachers work with each child to help them with their homework and enjoy a snack from our Center's kitchen.
The Center's Curriculum Coordinator plans a fun weekly activity every week for our Organized Choice section. These activities focus on S.T.E.M., Building & Community, Arts & Crafts and Literacy. Our afterschool program begins when the children arrive by bus from their elementary schools to KidsPort; care is available until 6:30 pm when the center closes for the evening. During public school closings, KidsPort children are invited to attend for a fun-filled full day.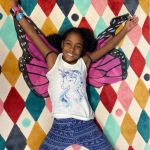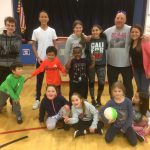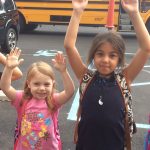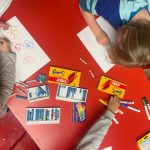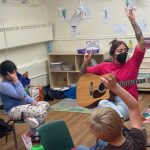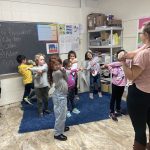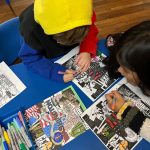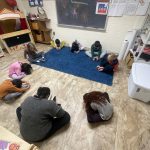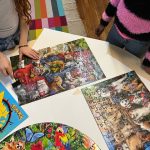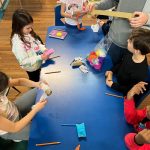 Port AfterSchool Progam - Pre-K through 5th
Located in every elementary school in Port Washington School District. This helps to cement Port Washington Children's Center Affiliation with the district. Please see more information, including a webinar, on the portnet.org website here Port AfterSchool schedule is Monday through Friday, from school dismissal to 6:30 p.m., every day that school is in session. Families interested in child care during school breaks and days off, please check out KidsPort.
Highlights:
Homework upon arrival

Snacks

Special projects
We have a variety of enrichment classes, including team sports, music & movement, drama, and arts & crafts. Families looking for additional activities can sign up for a lesson from our local vendors, like Back to Rock, Fashionable Stylista, Premier Chess, Science Museum of Long Island, and many more!
Registration for PAS September will close on Monday, August 14th. Families that register after that time will be starting in October.
KidsPort – Summer Program
Our KidsPort summer calendar is themed to include a wide variety of enriching experiences. Field trips, special visitors and swimming twice weekly at Whitney Pond pool are included. Specially designed "clubs" such as science, dance, sports, drama and arts and crafts are offered through the summer.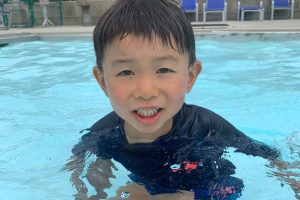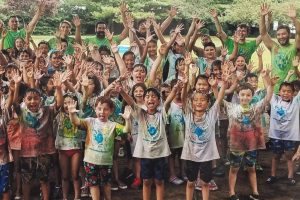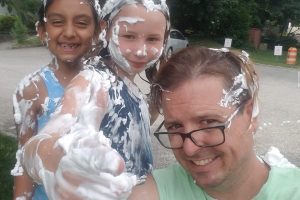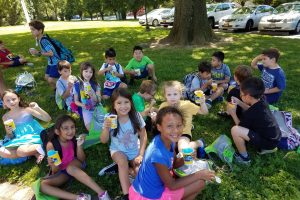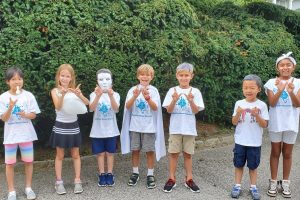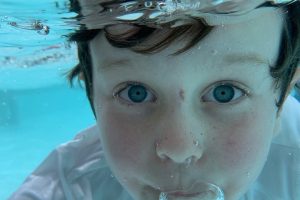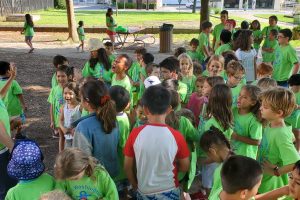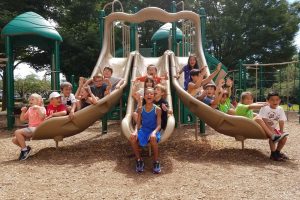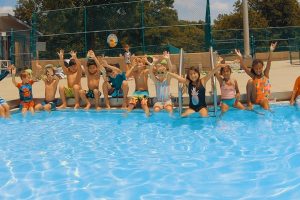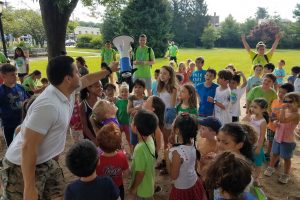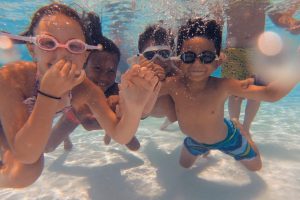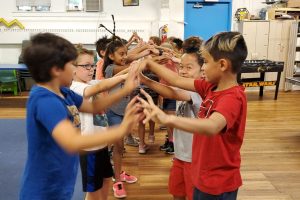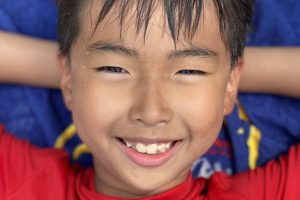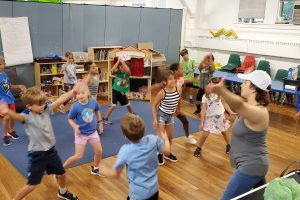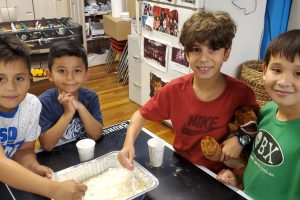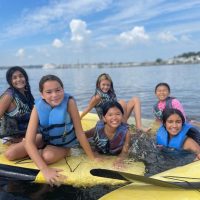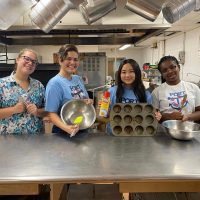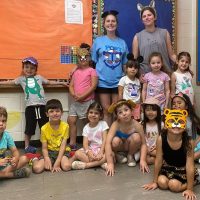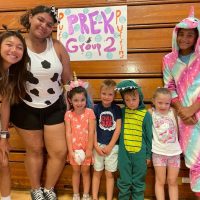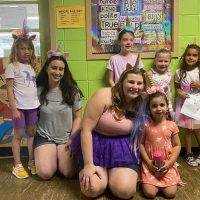 Port Day Camp is a six-week program for children beginning Pre-K through entering sixth grade. Camp begins on Monday, July 3rd and ends on Friday, August 11th and is held from 8:30am to 3:30pm daily with extended hours available. Your camper can join us for one of our three week sessions (Session 1: July 3rd through July 21st or Session 2: July 24th through August 11th) or register for both sessions for six weeks of fun.